So the test knit worked!  Cat basket in dove grey arm knitting yarn, hot off the needles and approved by Larry.
The finished basket and the pattern for it, are both available from my shop page, and from my Etsy store.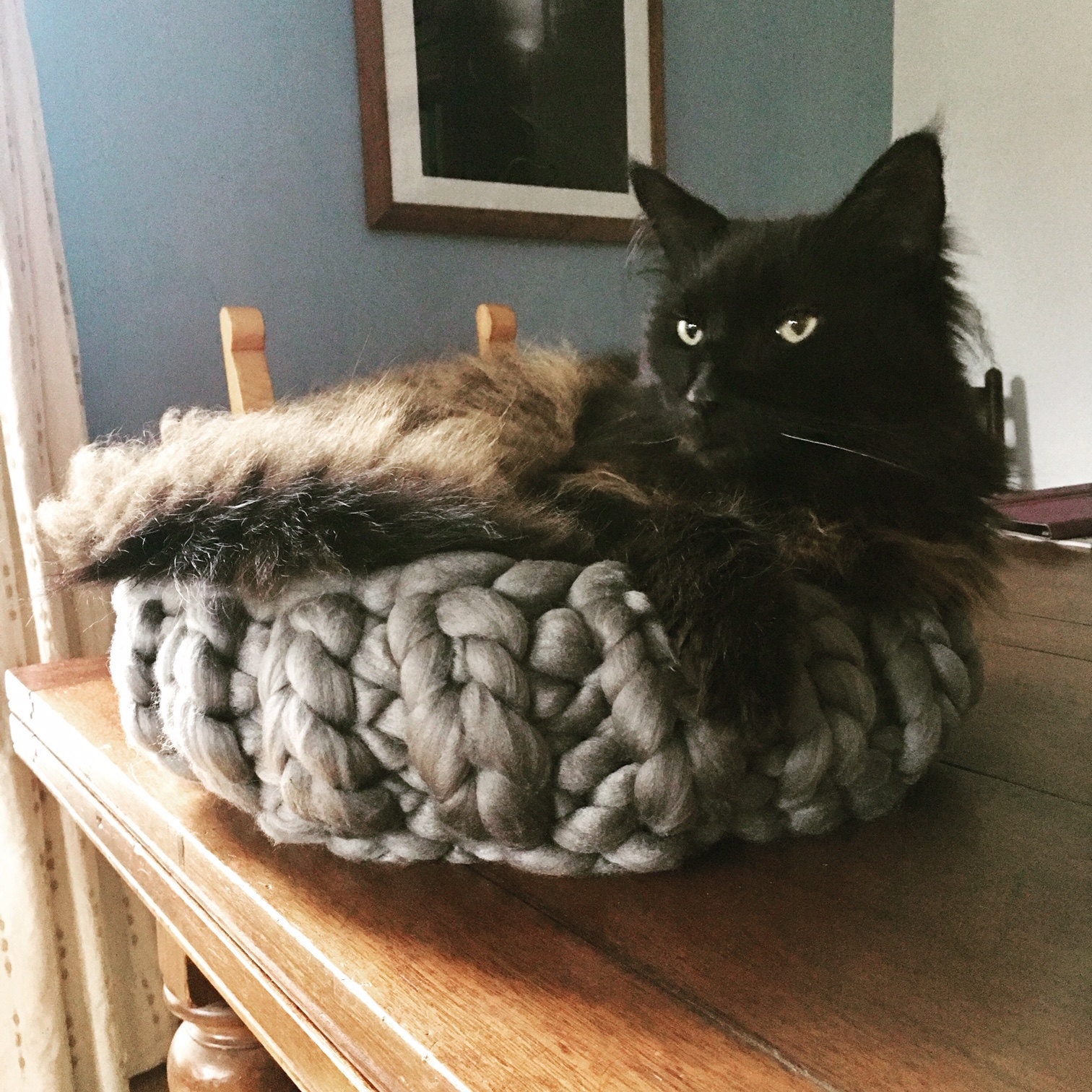 This yarn is acrylic, so it doesn't have the woolly scent which  attracts the furbags.  So I placed the basket in a high status location –  kitchen table – location is everything – and sprayed it with catnip spray.  Took about 5 minutes for Larry to jump in it.  
This particular basket was knitted from the top down, so the outer  rim is the cast-on edge.  I used the long tail cast on, to make the edge  neat and flexible.  Larry will stretch out in his sleep and flatten the  sides, but this yarn is happy to be re-shaped afterwards and the sides  hold up pretty well.
The pattern includes 2 sizes, and 2 methods.  You can work top down, as  in the grey basket, or from the centre outwards – see white basket  below.  If you work from the centre outwards, you start off with 6  stitches, and your cast-off edge is the outer rim.  You might prefer the  look of this.
For both methods, the basket is worked in the round, on circular needles, using the magic loop method.  There is no seaming – hurrah! – and only 2 ends to weave in. 
Arm knitting yarn and 25mm circular needles from Woolly Mahoosive.  Many good suppliers for extreme knitting also on Etsy.