Finally nailed sock knitting! After many failed attempts to knit socks for my massive feet (size 9 UK, size 44 EU), I went back to the drawing board. I had never made a sock that fit particularly well, so of course I had never made a second sock, since the first sock was never right. I was very much in 'second sock syndrome' but with good reason. 
So I decided to abandon the traditional 'heel flap' method, and asked google, how to knit socks? 
Before long I came across the Fish Lips Kiss heel method, and did the whole thing, starting with drawing around my foot on a piece of cardboard and doing all the measurements. As my previous failed socks had always been very tight on the heel, I added the extra stitches for big heels, and wow, the pattern worked and the sock fit. Success at last!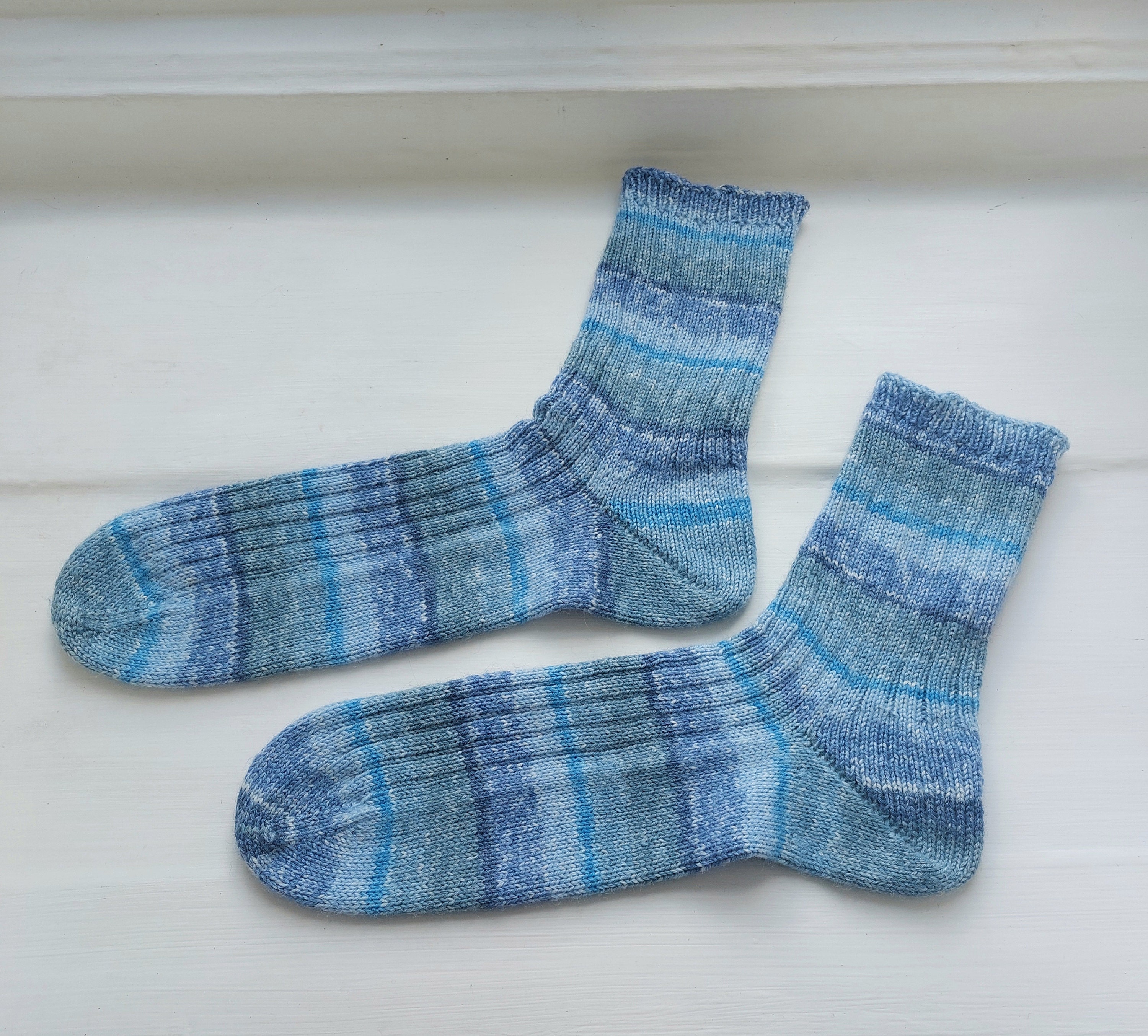 I went all excited to a yarn shop and bought some self-striping sock yarn in fabulous colours. The next stage really blew my mind – TAATTU – two at a time, toe up! This was great.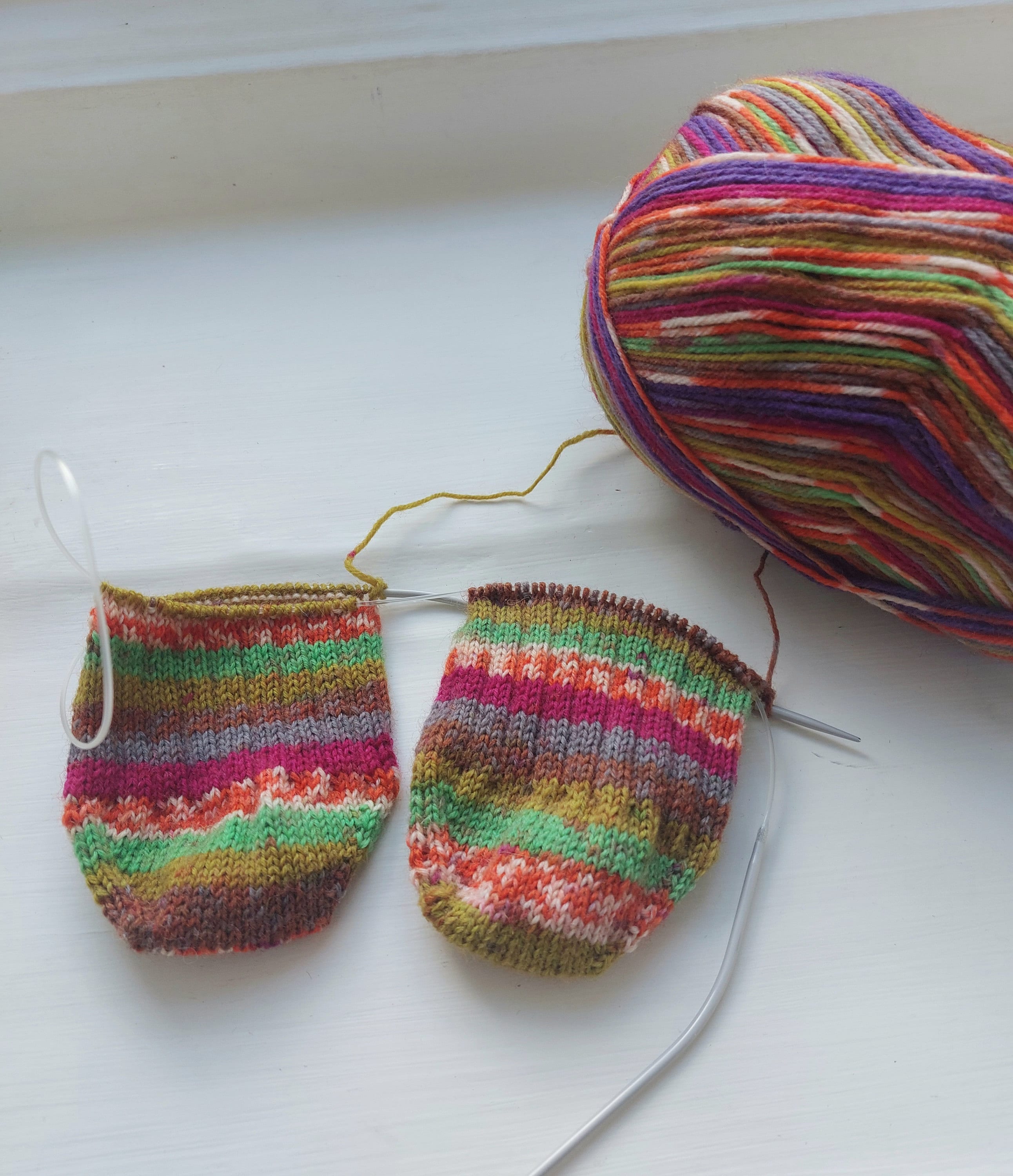 Then I got even more ambitious and decided to add a cable into the rib, using this gorgeous cashmere sock yarn which I found in a yarn shop on holiday. Now that I can knit socks, I can't resist this kind of yarn.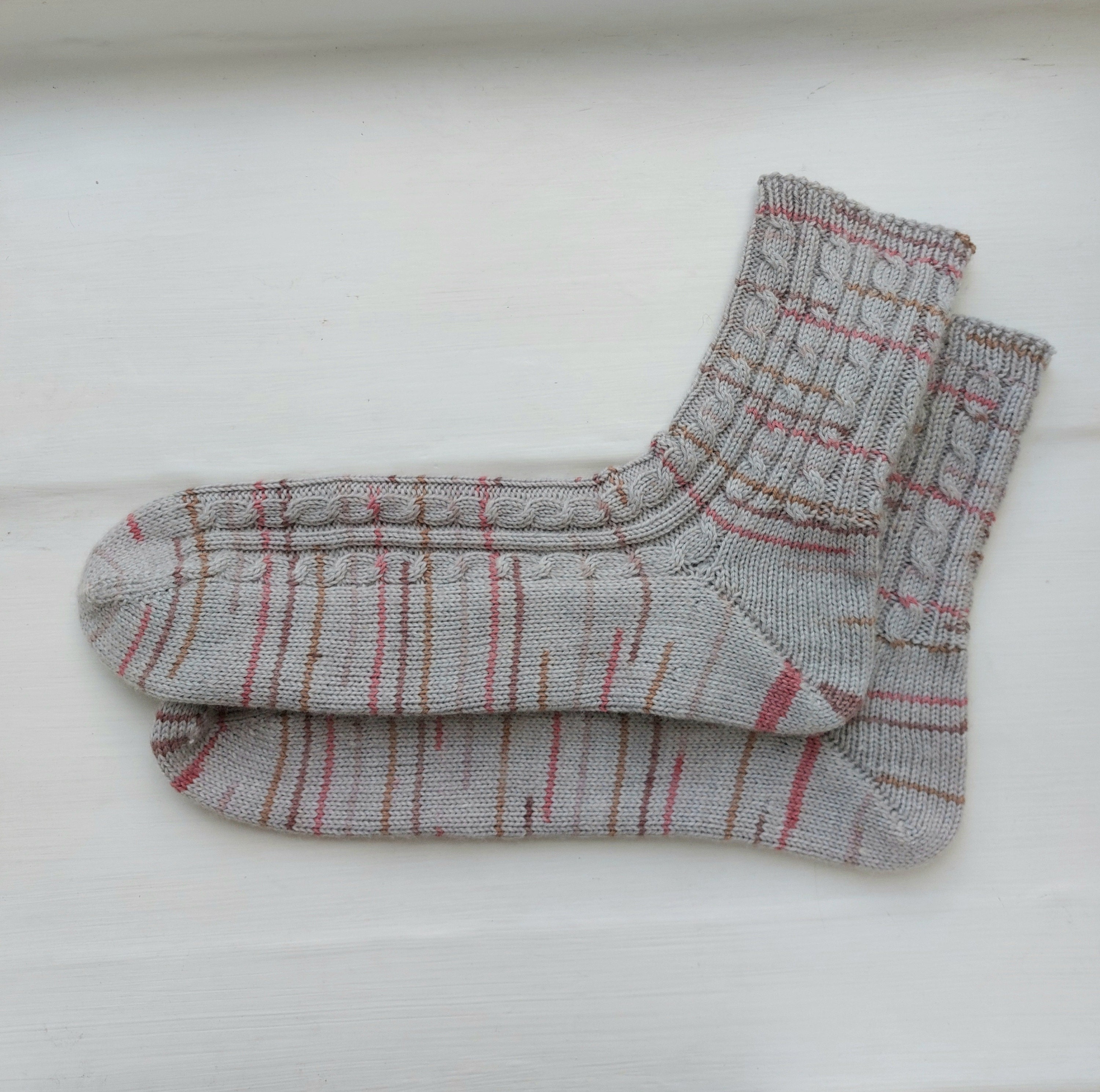 Then I visited a craft fair with a table full of irresistible sock yarn. Do I have a new sub-stash of sock yarn? Erm….