Following the success of Three Reversible Cloths, here we have Three More Reversible Cloths.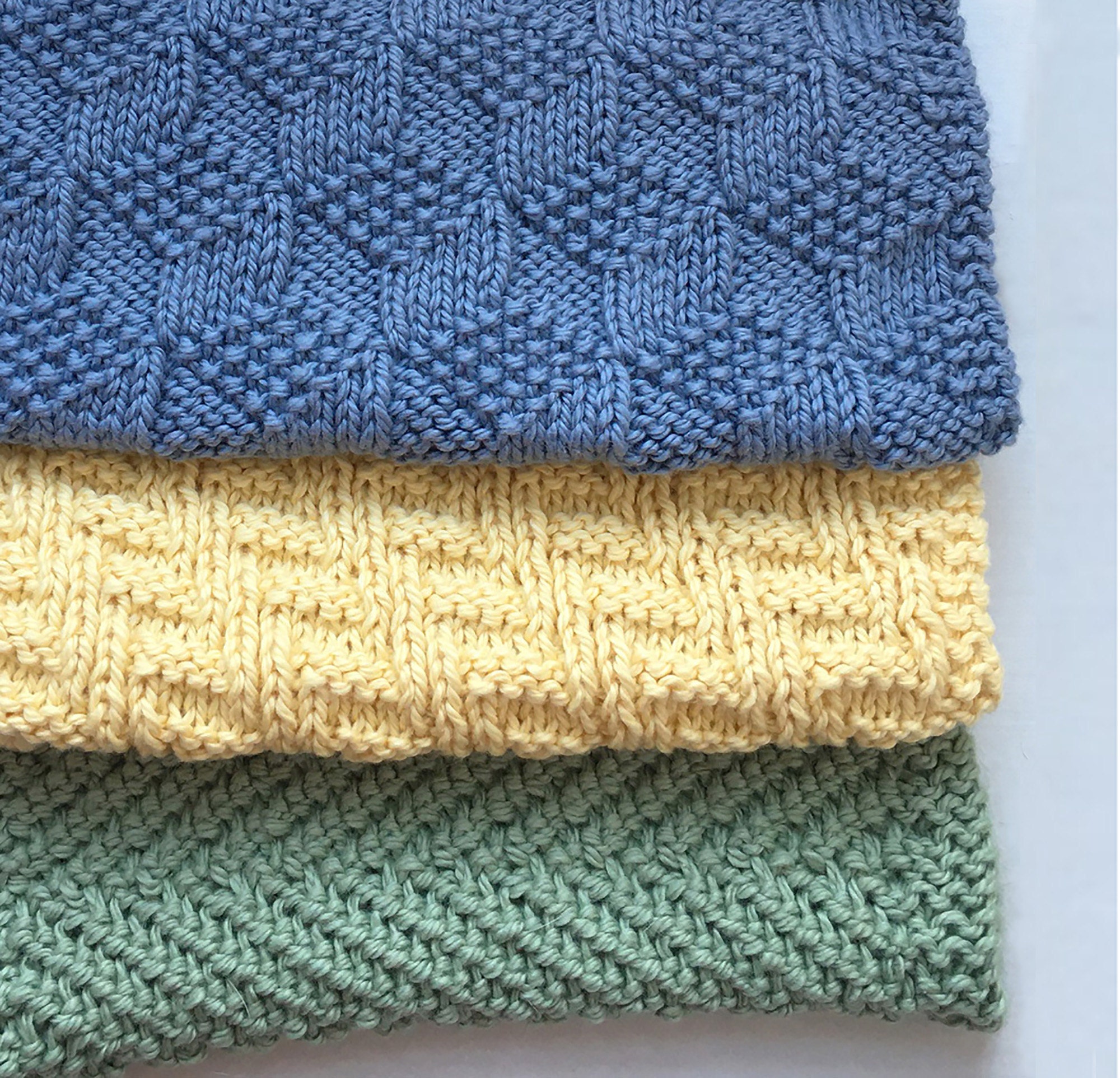 First is the blue Tumbling Blocks cloth.  Love how this pattern jumps out.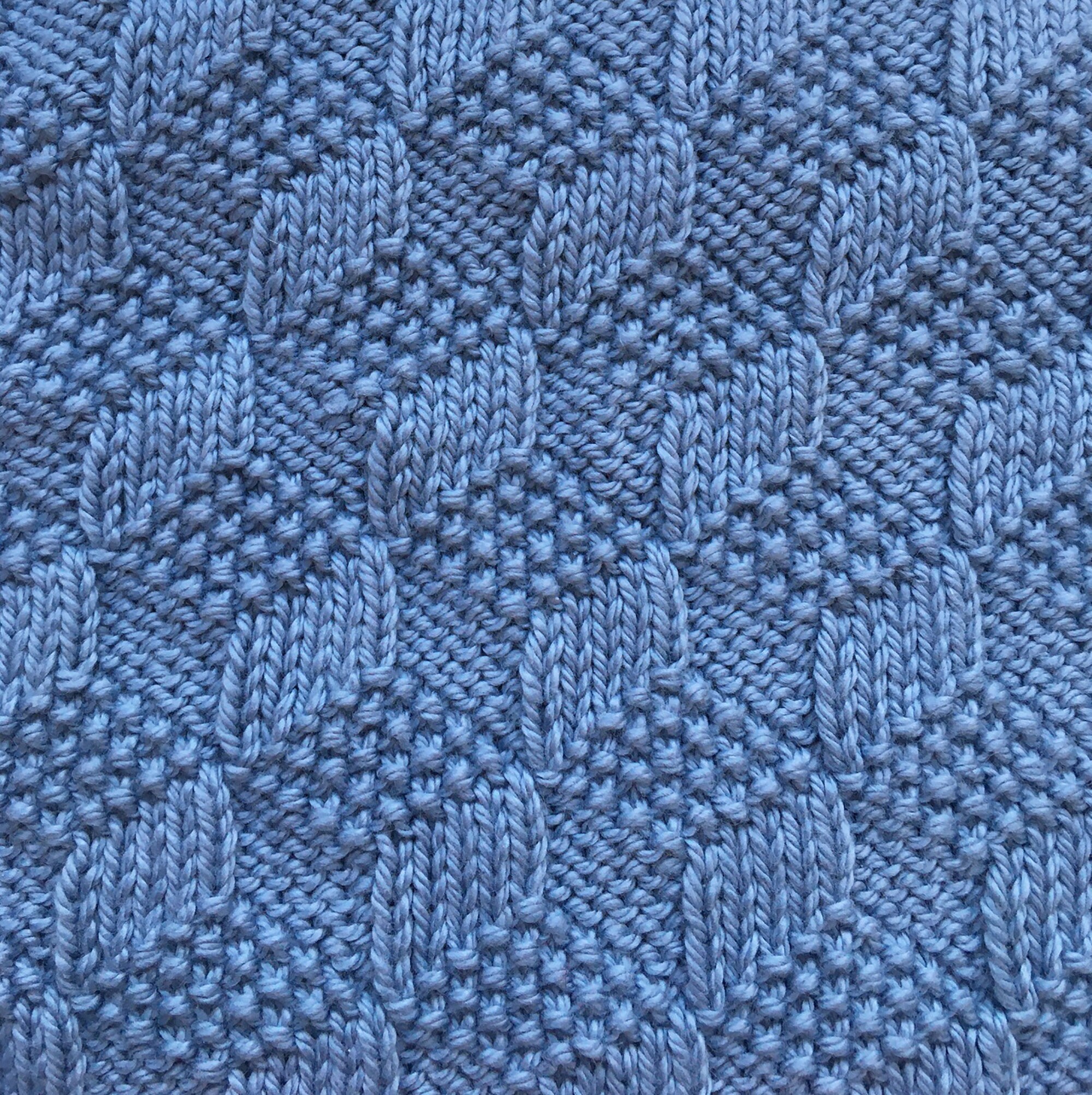 Yellow is the Diagonal Zigzag cloth, a nice easy one.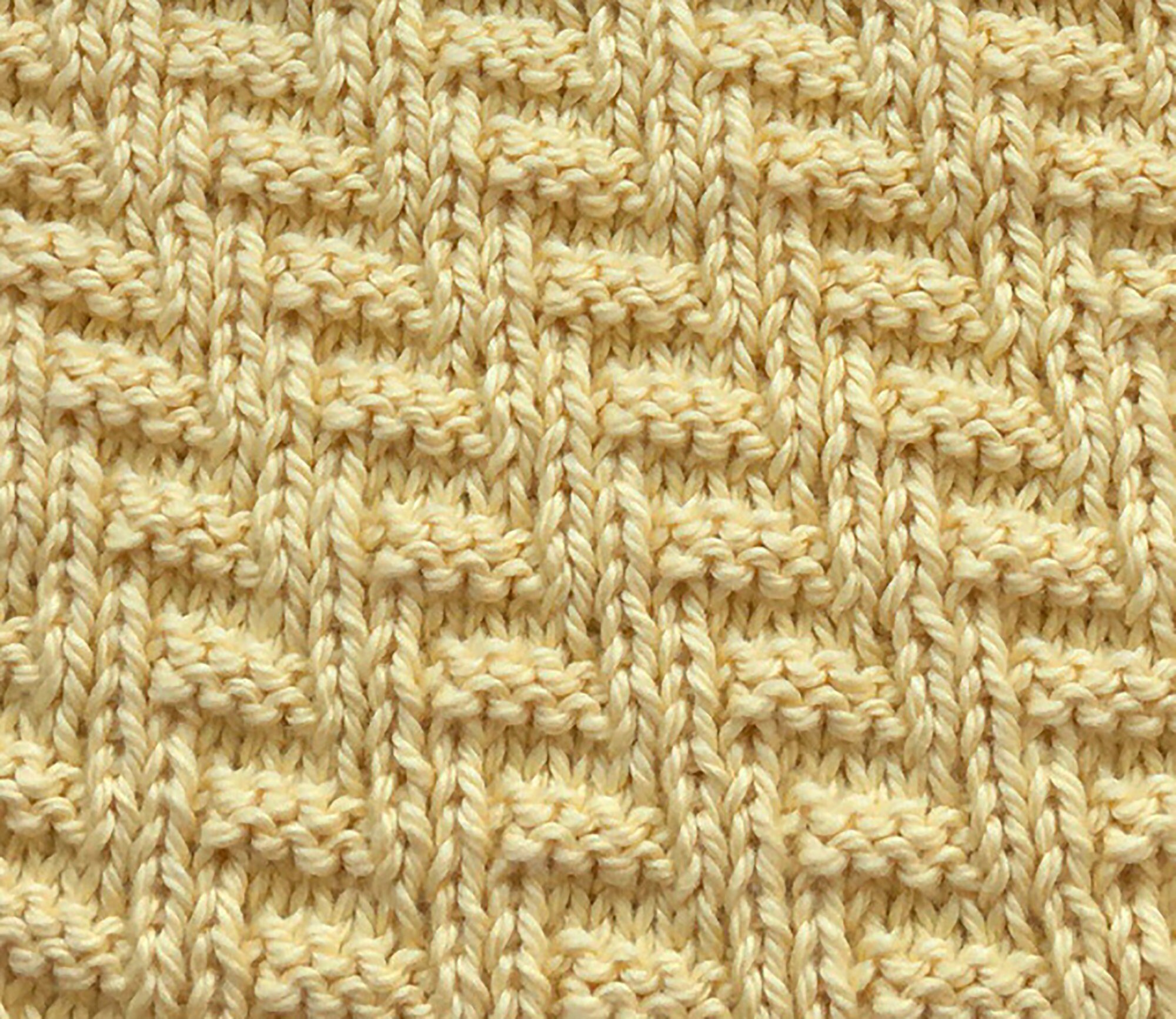 Finally green is the Herringbone cloth.  This one is worked with slip  stitches and makes a very dense fabric and a really hard-wearing,  practical cloth.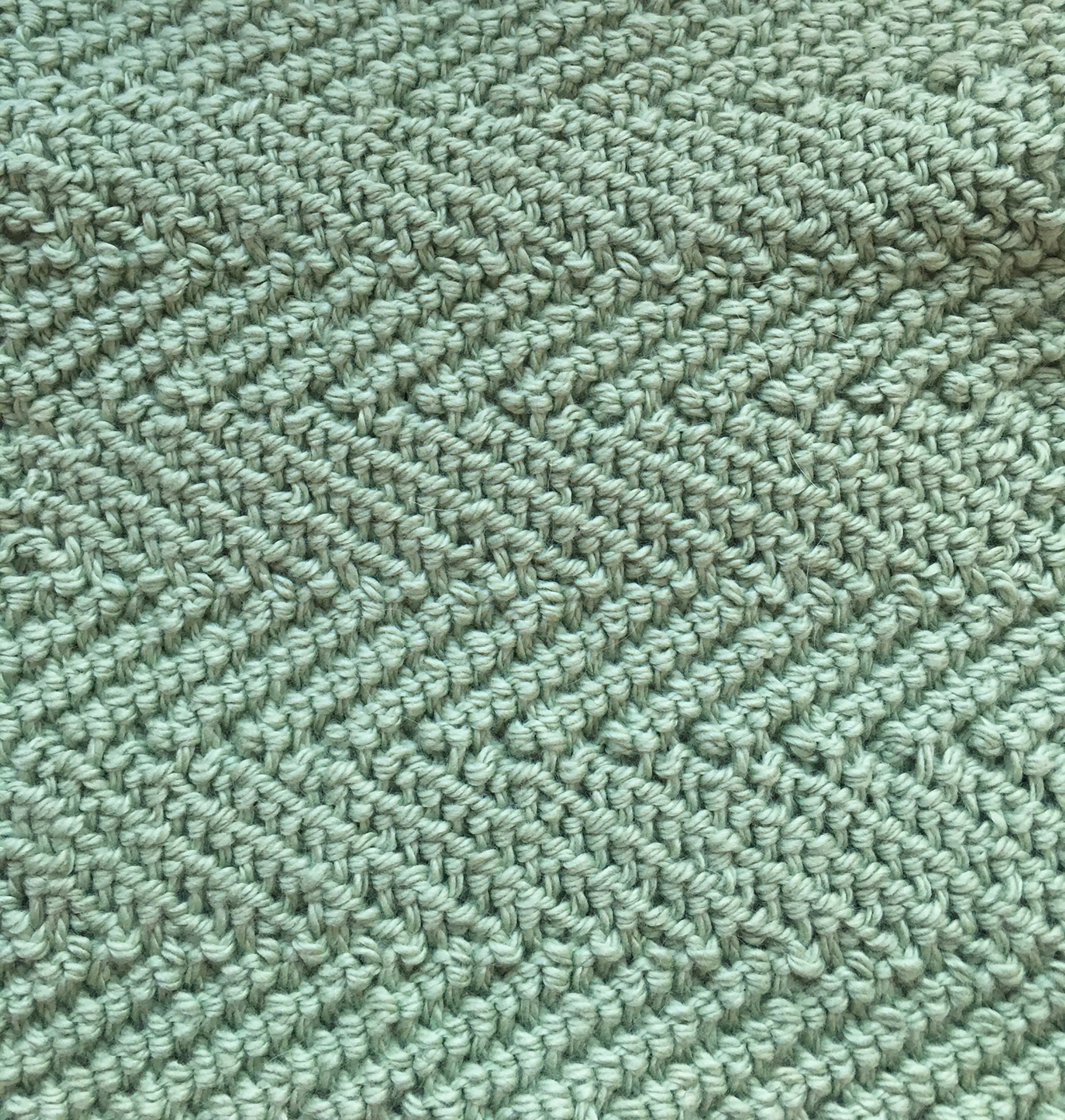 All three are worked in knit and purl stitches, and the pattern appears  like magic on both sides of the cloth.  I love it when that happens!
Now what to knit next?  I might return to the sock project I shelved a  year ago, I really need to nail a sock that fits my feet.  If I manage  that, it could be the start of a new obsession...